18 May 2021
Automate processes using artificial intelligence (AI)
Does your organization also lose productivity by manually answering recurring customer questions? Automate this process in TOPdesk with the help of artificial intelligence (AI). Use Email Response Automation or implement Chatbot as a new communication channel!
Enterprise Bot makes conversational AI the standard for enterprises around the world. Their mission? Changing and improving the way customers or employees communicate with companies. Enterprise Bot created the Email Response Automation (ERA) and Chatbot, both of which seamlessly integrate with TOPdesk.
How does it work?
The ERA or Chatbot understands the customer's request and the sentiment of the text and then creates a classification and response. Based on the classification and the level of trust of the AI engine, the question is answered immediately (via chat) or a personalized response is automatically sent via an incident in TOPdesk. This way, all recurring questions can be answered quickly and consistently. More difficult questions or requests can be automatically escalated to a TOPdesk agent and given the correct priority.
How does artificial intelligence work within the ERA and Chatbot?
Before the ERA or Chatbot can understand what the customer's question is about, it must learn from historical data. The first step is creating a language model. Upload historical data such as old emails, TOPdesk tickets, or chat conversations as a starting point. After that, Enterprise Bot's NLP Engine can help understand and process customer questions or requests. The ERA or Chatbot then determines which actions must be performed to automate the manual and recurring actions.
Benefits
– Improves response time in TOPdesk
– Available 24/7
– Increases efficiency
– Accurate answers and routing of incoming customers questions or requests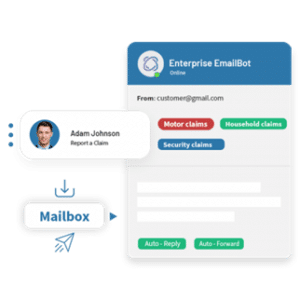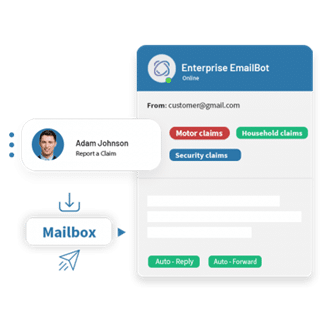 Would you like to know more about the Enterprise Bot solutions?
Take a look at our Marketplace or the Enterprise Bot website.