TOPdesk ITSM glossary
What is workforce enablement?
Workforce Enablement is the concept of improving customer satisfaction using innovative technology.
The term Workforce Enablement was introduced by Forrester. It's based on the idea that your customers' needs are changing: they work on the go, using their own apps and devices, and are used to solving their own problems.
This requires a new approach to ITSM. Instead of focusing on SLAs and resolution times, your IT department focuses on making sure your customers are happy and have everything they need to perform.
Download the e-book
Goal: happy and productive employees
The goal of Workforce Enablement is to increase employee satisfaction. Why? Research shows happy employees lead to happy customers, and happy customers lead to increased revenue. Organizations that have happy employees, have 81% higher external customer satisfaction. And in almost all cases, organizations that are leaders in the field of customer experience, have higher revenue growth.
Research shows employees are most happy at work when they feel:
Productive – they can get their work done.
Facilitated – they believe their organization helps them focus on their most important work
Connected – employees feel connected with their work, colleagues and customers.
IT service management can make a huge difference in enhancing the happiness of your employees. When you offer the right tools and the right service, you greatly enhance the happiness and productivity of your workforce.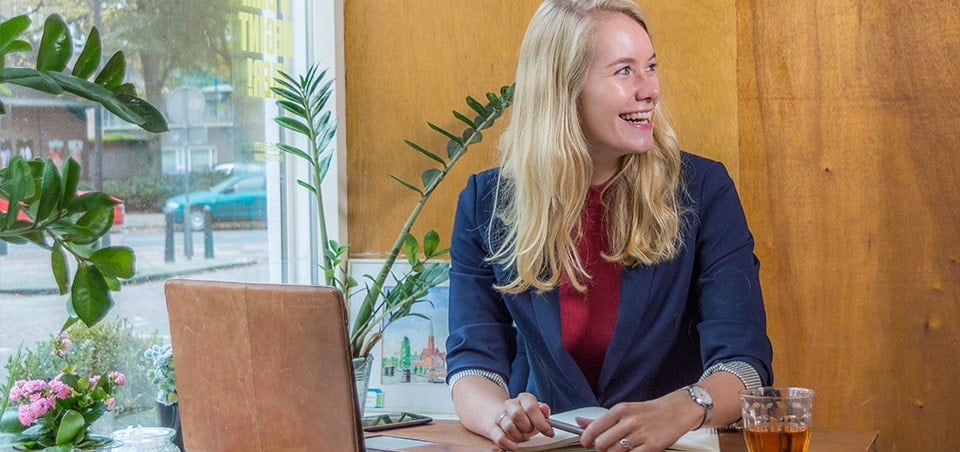 How do I apply Workforce Enablement for ITSM?
Applying Workforce Enablement means adapting your IT department in three respects:
Technology
Processes
IT staff
Technology to work anyplace, anytime
Technology can boost your workforce's performance, but it can also dramatically disrupt it. To truly enable your workforce, there are a few things that will be important for your ITSM technology:
Cloud-based, digital workspaces. Your employees want the freedom to work from any location, at any time, and digital workspaces allow them to do just that.
Bring Your Own Device. The past few years saw an increase in employees who bring their own devices and apps to work. The question is no longer whether you're going to support it, but how.
Service portfolios. Managing IT will become a balancing act between allowing your customers the freedom to use the devices and apps they want, and maintaining IT security at the same time. A service catalogue provides your customers with choice, while your IT department remains in control of the services you support.
Processes focused on customer satisfaction
In Workforce Enablement, customer satisfaction is key. But most IT processes focus on following ITIL processes or meeting SLAs. Real insight into customer satisfaction requires IT departments create your process around these three things:
Your customer's needs. They are the foundation on which you base your service portfolio. Not all employees have the same needs. Creating personas and mapping customer journeys help you gain the insights you need.
KPIs and reports that focus on customer satisfaction. These KPIs will co-exist with your SLAs and call resolution reports. Statistics like Customer Effort Score, first-time right or self-service opportunities will become increasingly important.
Offer a self-service portal. At home, your employees go online to search for solutions to their problems. They've come to expect this at work, too. So make all relevant information and tools available for your employees to fix their own issues.
IT team skills will change
Changing technology and processes requires different skills from your IT staff. When recruiting your staff, you'll want to look for the following talents:
An intrinsic motivation to help others. IT service desk work will become less about following scripts and more about doing whatever you can to make your customer happy. If your staff's intrinsic motivation is to help your customer, they will find a way.
Empathy. Why? Most software will be cloud-based, so your team will need less technical expertise. Instead, you'll need communicators who can fully understand your customers' needs and find a solution, together with your suppliers.
Organizing information. Service desk work is shifting left, and your team's task will be to help your customers solve their own problems. So part of your team's job is to collect and organize all relevant information and publish it in a self-service portal.
Putting Workforce Enablement into practice
Interested in putting Workforce Enablement into practice? To help you get started, we've created a Workforce Enablement toolbox with everything you need to know: from service management best practices to step-by-step instructions.
Download the e-book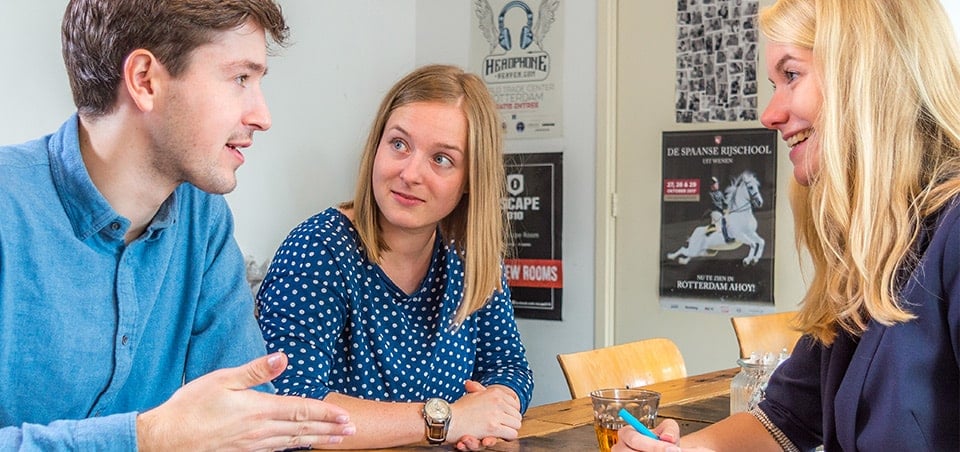 Enterprise Service Management – the missing link
When you want to enable employees to do their best work, you'll soon find you can't do that alone. Sure, your IT department can offer a nice laptop, a great internet connection and all the apps your employees would ever need. But that's not enough. They need the right work environment that fits the work they do, whether it's an adjustable desk and an ergonomic chair, or an inspirational brainstorm room. And employees need to be sure that their contracts and other working conditions are in order, so they can fully focus on their work.
Enterprise Service Management (ESM). It's the concept of supporting departments such as IT, Facility and HR working together to provide employees the best support possible. In its simplest form, ESM means you offer your employees one portal for all their questions (sometimes also called Shared Service Management or SSM). In advanced mode, it means supporting departments share the same tools and processes and introducing one Shared Service Desk.
ESM is vital for a great self-service experience, too. Your employees shouldn't have to wonder whether they have to contact IT or Facility when they have issues with their desk phone. Offering one self-service portal for all their questions and calls greatly improves your service to your employees.
Putting Workforce Enablement into practice
Interested in putting Workforce Enablement into practice? To help you get started, we've created a Workforce Enablement toolbox with everything you need to know: from service management best practices to step-by-step instructions.
Download the e-book