TOPdesk ITSM glossary
What is IT Service Management (ITSM)?
In a nutshell, ITSM (IT Service Management) is the set of systems and processes organizations use to improve the way IT is used.
What this means? ITSM is much more than just your IT department meeting its goals. Unlike traditional IT management approaches, it isn't about technologies themselves. It's not about how you develop, deliver or maintain hardware and software. ITSM is about providing well-organized IT services.
Download the e-book
Add to your business goals with ITSM
Of course, IT service management makes sure that all (internal) customers can enjoy a PC that works. But the approach is mostly about adding value to your organization's business goals. And these days, this is not limited to only IT. For instance, it can be used to improve all supporting departments.
Simply put: ITSM is about helping the organization perform better.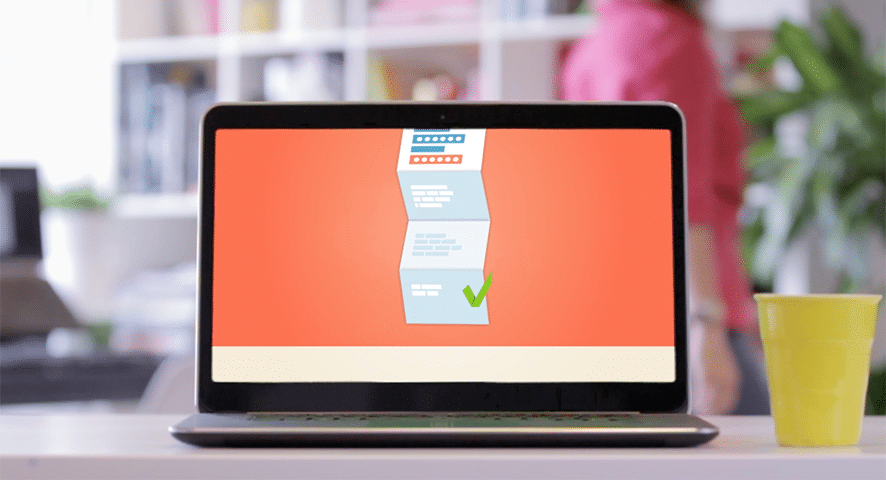 Learn more about what ITSM is in this video
5 examples of IT service management processes
How does ITSM work? Here are five examples of ITSM processes:
Change and Release Management. This includes changes as simple as replacing a PC. Or as complex as introducing a new software package.
Asset Management. Here you register and keep track of everything your customers need. From object types to licences.
Problem Management. With problem management, you pinpoint and fix major structural problems within your organization.
Incident Management. Incident management helps you register and process all complaints, wishes and requests from (internal) customers.
Resource Management. Stay on top of employees' availability and workload.
How does IT Service Management relate to ITIL?
How do we see ITSM vs ITIL? IT service management is often mentioned in the same breath as ITIL. What is ITIL? ITIL is short for Information Technology Infrastructure Library. Do you want to improve your services? Then it's important to realize that you don't have to choose between ITSM and ITIL.
ITSM is all about how you manage the services you offer customers. This includes how you plan, design, deliver, operate and control your services. ITIL is one of the frameworks that offer best practices for implementing IT Service Management.
In other words: ITIL is a collection of processes, lists, strategies and values for ITSM. Read more about ITIL.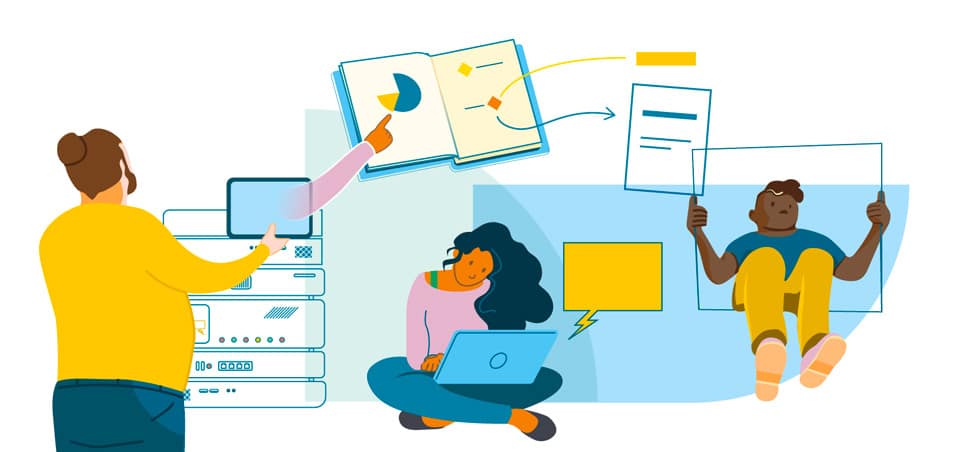 Is Service Management just for IT?
No, it's not.
Departments like Facilities and HR also offer internal services. Just like the services at the IT department, this boils down to the same thing: supporting colleagues in their daily tasks. HR also handles incidents. And looks for ways to manage problems and changes. The same applies to FM, where the infrastructure isn't an IT organization, but a building.
All supporting departments can benefit from service management. Matter of fact: it's far more efficient and customer-centric if all supporting departments work together. And if they offer services in the same way. We call this Enterprise Service Management. And it's catching on fast.
What is the future?
IT service management has undergone some major changes in the past decades. The early 70s mainly focused on technology. And the 90s were all about meeting SLAs. Today it's about how you understand customers and offer value through your IT services.
The development of ITSM software doesn't stop here. Enterprise service management has become an industry standard in the past years. Which trends will follow? Here are 3 to keep an eye out for:
Workforce Enablement
DevOps
Shift Left
Digitize your service delivery with ITSM software
Looking for the right ITSM solution? TOPdesk's ITSM software brings your IT services together in one place, so it's easy to share knowledge, answer questions and solve problems. You'll give agents time to spare, and customers a reason to be happy.
Read more about our ITSM software
What is Workforce enablement?
Workforce enablement is all about improving customer satisfaction with innovative technology. It's based on the idea that your customers' needs are changing. They work on the go, use their own apps and devices, and want to solve their own problems. This requires a new approach to ITSM. You no longer focus on SLAs and resolution times, but make sure customers are happy and have everything they need to do their jobs. Read more about the ins and outs of workforce enablement.
What is DevOps?
DevOps is becoming one of the main movements in ITSM. Basically, DevOps uses software development and IT operations in one department or team. DevOps breaks down the traditional barriers between development and IT operation. For instance: budget, functional requirements and performance. By working together, DevOps helps an organization evolve and improve products faster. In turn, organizations can help their customers better and compete more effectively in the market.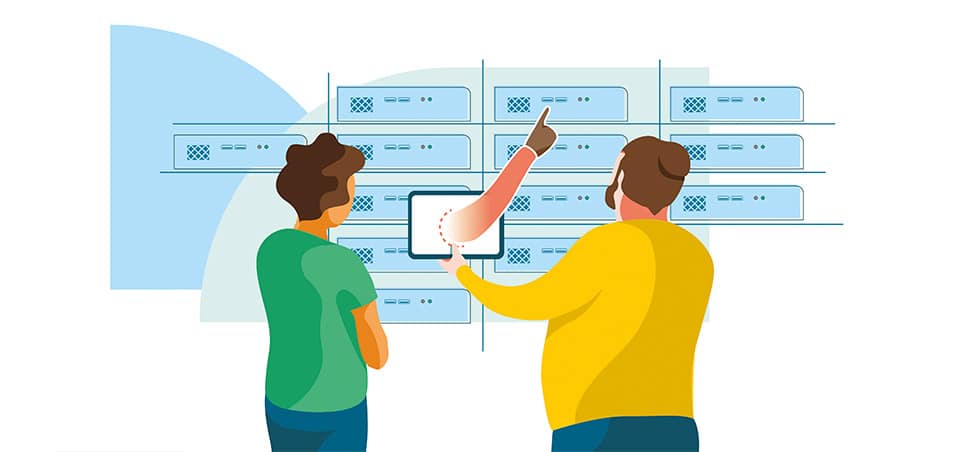 What is Shift Left?
Shift Left as a trend continues to grow in the industry. The idea behind shift left? IT brings their solutions, such as answers to frequently asked questions, closer to the customer.
With Shift left, you reduce the pressure on your IT department. It gives service desks more time to solve problems instead of spending hours on working through password resets and software requests. But it also adds value to the customer another way. Want to learn more? Read about what shift left means for IT service desks.
How can I start?
Simply put, ITSM is about how you manage the information systems that deliver value to your customer. This is not limited to the standard servers, laptops and software packages.
IT service management also helps you to schedule and manage changes. This helps you prevent disruptions to the business and fix impediments. You can also manage contracts with suppliers, so you aren't surprised by a sudden contract renewal or termination.
Luckily, you're not alone in managing all these information technology aspects. A professional ITSM tool, like TOPdesk IT Service Management helps you automate your ITSM processes, increase efficiency and reduce costs. Most importantly, it helps you reach your goal: happy customers.
Best practices for your IT department
In today's service landscape, the success of your service delivery relies heavily on your customers' happiness. But how do you get satisfied customers, when most IT frameworks still focus on tools and processes? These best practices offer an answer.
Download the e-book