Enterprise service management software
Give customers the best of all worlds
Forgotten passwords, a broken screen in the meeting room, or questions about unpaid leave. Do your customers know which service department they can reach out to for help? And do they call the IT department? Email facilities? Use a tool to request leave? Give your customers an effortless service experience with TOPdesk's Enterprise Service Management software.
Enterprise Service Management (ESM) is when service teams like Facilities, IT, HR and Finance join forces to deliver value straight to the customer – with a single service point, as well as a shared platform to process all incoming requests.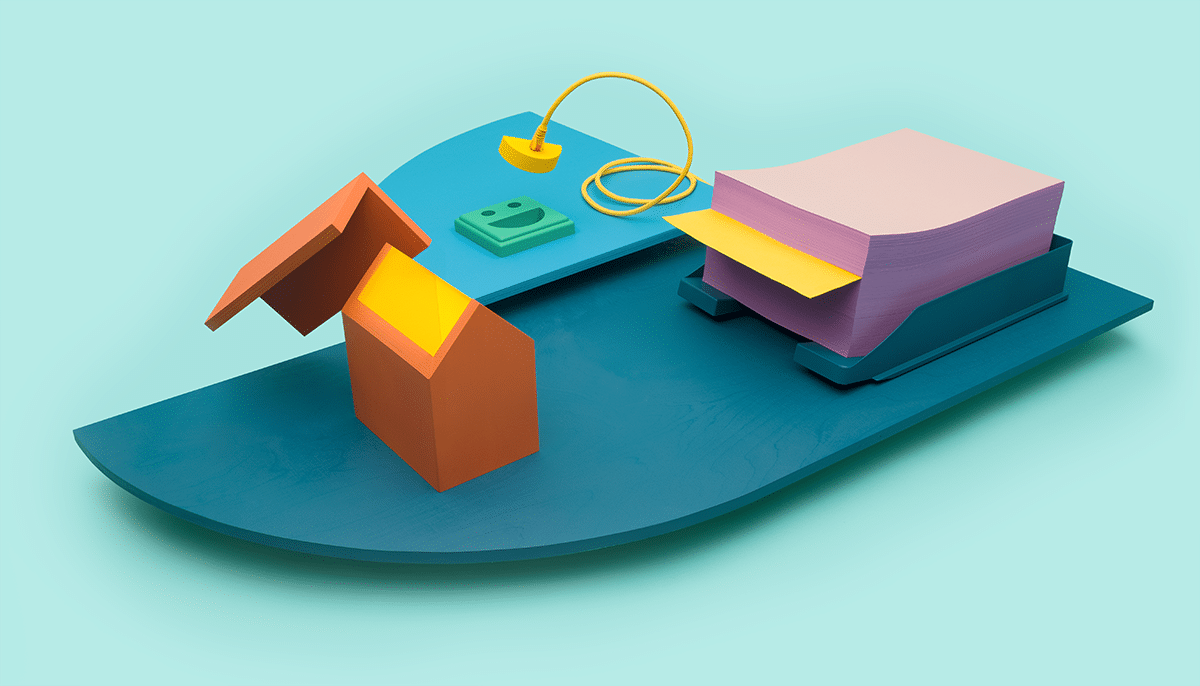 Benefits of uniting your services
Happier customers
With one go-to service point, it's a no-brainer where customers can go for help. This not only increases transparency, it'll make your customers' experience skyrocket.
Easier collaboration
Bringing your service teams together boosts communication, making it easier to share tasks, workflows, best practices and knowledge - and ultimately help customers better.
Higher ROI and lower costs
Sharing the workload means operational costs go down. And you'll also spare the expense of department-specific tools.
Higher quality
Using the strengths of each department means you'll solve problems faster, leaving more time for larger improvements like knowledge-centered service.
Single point of contact
One-stop-shop for all service requests
The TOPdesk Self-Service Portal is the perfect hub to combine your internal services – giving customers help with whatever they need, when they need it.The self-service portal lets customers:
Log any question or request they have, no matter the topic. A ticket is automatically sent to the right team or agent, and customers can track the status via the portal.
Browse a webshop-style service catalog and request services, from room reservations to contract changes.
Find answers to straightforward questions thanks to the knowledge base and FAQs.
STREAMLINED PROCESSES
Get on the same page
Let's face it: Enterprise Service Management isn't just about sharing tools. It also means collaborating on how you deliver your services. What this means? Well, if you're ready to bring your services together, you can:
Start applying best practices from each team
Set communal goals
Create reports that cover the goals of multiple teams
Manage expectations and enforce SLAs.
With your processes aligned, you'll be able to give your customers a better experience while freeing up valuable resources to invest in other areas.
ESM in practice: Easy collaboration with workflows
Say you've got a new employee coming into work. HR needs to set up payroll and benefits. Facilities provides a desk and chair and IT sets up a new PC. Onboarding is a joint effort for service departments. But how can you keep track of progress across the boards?
With Workflows in TOPdesk, you can set up an automated chain of events for onboarding. New employee starting? All the service departments know what to do and when, giving the new employee a great experience on their first day.
The process for handling calls is now similar across departments, so it's easier for us and our customers to keep track of calls.
Delft University of Technology
Services
Let's help you on your way to ESM
Interested in the possibilities of Enterprise Service Management? Or need a little extra help before you're ready for take-off? We have years of experience helping companies transition to ESM. Whether it's helping you leverage your knowledge through knowledge centered service, getting your processes aligned, or setting up a shared service desk: let's discover the possibilities together.