TOPdesk ITSM glossary
What is IT Change Management?
IT Change Management is an IT Service Management (ITSM) process that makes it easier for your organization to roll out change requests to your IT infrastructure. How exactly? It helps your organization to request, prioritize, authorize, approve, schedule and implement any changes. Whether the change is complex or simple, a good IT Change Management process helps you to control risk and keep disruptions to your services to a minimum.
Download the e-book
Safeguard your services
Changes in IT services are either proactive or reactive. Want to install a new printer? Add a new domain controller? These proactive changes focus mainly on offering new products or services. This adds value to your organization through cost-savings or more efficiency. Is your security breached and do you need to patch one of your servers in a hurry? Reactive changes mainly involve resolving errors like these.
Say you have a brand-new technology that you'd like to implement across the entire organization. With Change- and Release Management, this process becomes more smooth and efficient. Why this matters? Because every change you make to your infrastructure could lead to bugs or problems. And this in turn leads to your services being disrupted. It also leads to downtime of your systems, and reduced productivity of your service desk staff. In fact, poor change management could lead to lots of incidents, even major incidents.
Change Management safeguards your services against any of these unnecessary errors. And if an error does occur? Thanks to the software, you can easily trace all changes and pinpoint where things went wrong.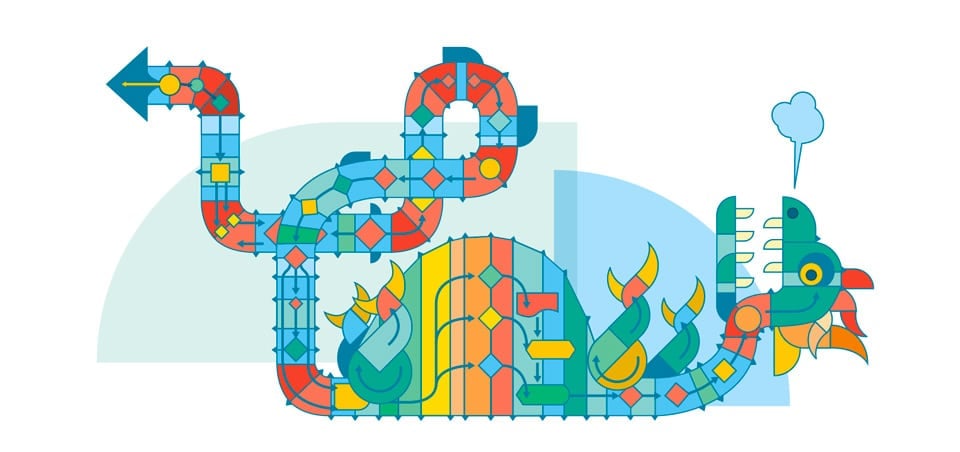 Benefits of IT Change Management
In addition to minimizing the impact of disruptions to your services, there are a number of benefits:
Implement changes more quickly
Track the progress of changes to your IT infrastructure
Make your IT Change Management process more transparent, improving communication with stakeholders
Easily trace the roll-out of any changes if something goes wrong
Improve cost estimate for any proposed changes
What kind of changes are there?
In IT Change Management there are three distinct classes of change: standard changes, normal changes and emergency changes. Each class of changes is managed in a different way:
Standard changes. These are changes to a service or to the IT infrastructure. Here, the implementation process and the risks are known upfront. These changes are managed according to policies that an IT organization already has in place. An example of standard IT Change Management: installing a new printer, or software on a laptop.
Normal changes. These changes have to go through a change process before they can be approved and implemented. If they are high-risk, a change advisory board* decides whether they will be implemented. A normal change could be moving a new development project into production, or adding a new server.
Emergency changes. These are changes that must be performed as soon as possible. An example of an emergency change: having to fix a security breach that requires a patch to a large number of workstations.
*A change advisory board (CAB) is a group of people responsible for the authorization and scheduling of all complex changes.
Want to experience how change management tools work in practice? Watch the video about IT Change Management software by TOPdesk.
Complex changes made easy
IT departments are often tasked with implementing changes. Whatever the complexity of the task, our Change Management software makes it easy to plan your entire workflow – from request to evaluation.
Read more about our Change Management software
What does the IT Change Management process look like?
Thanks to IT Change Management best practices, all changes to your IT infrastructure are assessed, approved, implemented and reviewed in a controlled way. To do so, there are several Change Management process steps you have to follow. These include:
Formally requesting a change, also known as a RfC
Reviewing any requested changes
Approving any requested changes
Creating a detailed project plan for changes
Reviewing and refining the plan. This is done by a team of stakeholders.
Planning or scheduling the implementation of changes
Testing the change
Assessing and reporting on the results of the change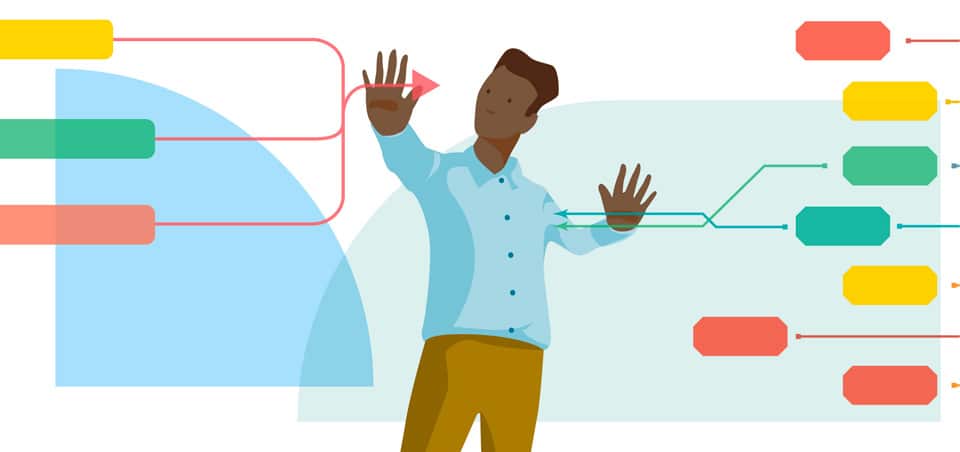 What's the difference between a change, an incident and a problem?
So, if a change is an activity to improve the IT infrastructure of your organization, while keeping disruptions to a minimum. Where do incidents and problems fit in?
Let's look at the definitions. An incident is a single event in which one of your organization's (internal) services are not performing as you'd like. An example? Think of a laptop that won't boot properly. On the other hand, a problem is used to register recurring interruptions (or incidents) to your organization's IT structure.
An example. Say you've just had lunch and notice that there are over twenty incidents of a printer on the second floor not working. Together, these incidents form a problem about a defect printer. Finally, you could start a change to replace the printer with a new one.
How does Change Management relate to ITIL?
In the ITIL framework, or Information Technology Infrastructure Library, Change- and Release Management is part of the Service Transition lifecycle stage. This is one of the five lifecycle stages of the ITIL framework. Service Transitions help your organization plan and manage the change of state of a service in its lifecycle. Want to learn more about the ITIL framework? Read the glossary page What is ITIL?
Best practices for your IT Service Management department
In today's service landscape, the success of your service delivery relies heavily on your customers' happiness. But how do you get satisfied customers, when most IT frameworks still focus on tools and processes? These best practices offer an answer.
Download the e-book