TOPdesk ITSM glossary
What is Incident Management?
You're in early today, and you need to prepare for an important meeting. But the printer is broken. It's some kind of paper jam again. These kinds of incidents can disrupt your organization's core business if they're not handled properly. But that's what Incident Management is for. It helps you fix disruptions, so you and your organization's other callers get the help they need as soon as possible. Synonyms for incident management are: ticketing management, call management or request management.
Download the e-book
The Incident Management process
In short, Incident Management is a process of IT Service Management (ITSM). This process is focused on returning the performance of your organization's services to normal as quickly as possible. Ideally, in a way that has little to no negative impact on your core business. This means incidents sometimes rely on temporary workarounds, while you identify the root problem of an incident afterwards.
Incidents are logged, and the process of solving them is recorded. Have you helped the caller of the incident? Then the incident can be resolved and closed.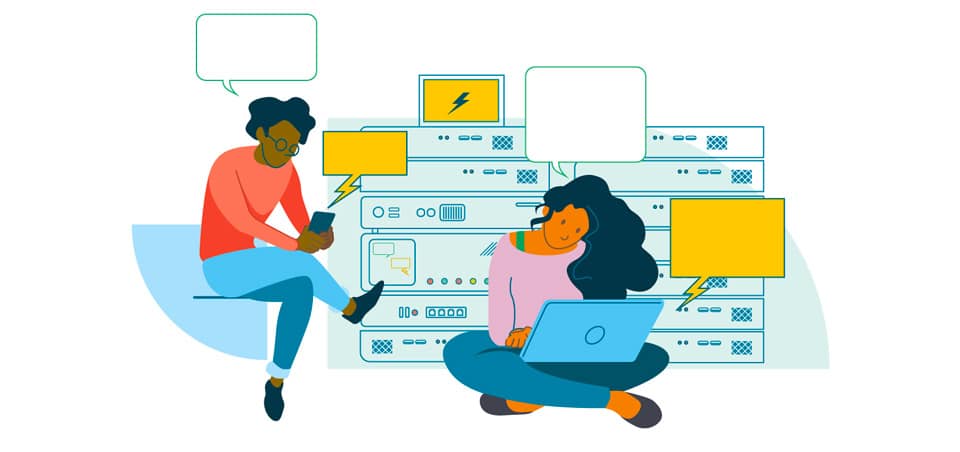 What are the benefits to incident management?
In short, the benefits of Call Management include:
Improved efficiency and productivity. Your service desk agents use the same process for handling each incident. This takes away any guesswork.
More visibility and transparency. By handling incidents according to this process, callers know what's happening to their tickets and when.
Higher level of service quality. Your agents won't lose track of tickets in a mailbox or pile of post-its again. Agents can also easily prioritize tickets, so the most critical incidents are picked up first. This gives your organization's callers more certainty about the continuity of your (IT) services.
More insight into service quality. You actively register all incidents in your Incident Management software. As a result, your organization gains valuable insights via monitoring and reporting. For instance, which type of printer gives your callers the most trouble? Or which type of incidents repeatedly aren't resolved on time?
Meeting SLAs. The Ticketing Management process gives you more insight into your SLAs. And whether you're meeting them. This gives you the opportunity to take action where needed.
What is an incident?
An incident is a single event where one of your organization's services isn't performing as desired. This also includes internal services. For instance, a broken printer, or a PC that doesn't boot properly. According to ITIL principles, callers or service desk employees log an incident after it's been reported. Open incidents are monitored until they're resolved and/or closed. In some ITSM tools, you can use standard solutions to quickly resolve recurring incidents.
Most service organizations also make use of urgency and impact when determining how to prioritize currently opened incidents. For instance, a high urgency and impact lead to a high severity. You should process these high priority incidents as fast as possible. If an incident has a low severity, it may become less important than more pressing incidents. Read more about setting up a priority matrix for incidents.
Want to experience how it works in practice? Watch the video about incident management and the self-service portal by TOPdesk.
Incident Management Software
With so many questions for your IT department, managing your information is essential. TOPdesk's Incident Management system lets you easily register all incoming tickets. Simply open an Incident card, enter the most important details, and save. Is the incident resolved? Your customers are notified automatically.
Discover Incident Management
How is an incident different from a change or problem?
An incident concerns a brief disruption to one of your organization's (IT) services. But a change or problem is bigger than that. In ITSM, a change concerns activities such as replacing someone's workstation (a simple change). Or even replacing a whole department's workstations (an extensive change).
In ITSM, a problem is used to register recurring disruptions to your IT infrastructure. For instance, if one printer breaks down every week, it's no longer efficient to fix it every week. In that case, it's better to register a problem in your ITSM tool and find the underlying cause.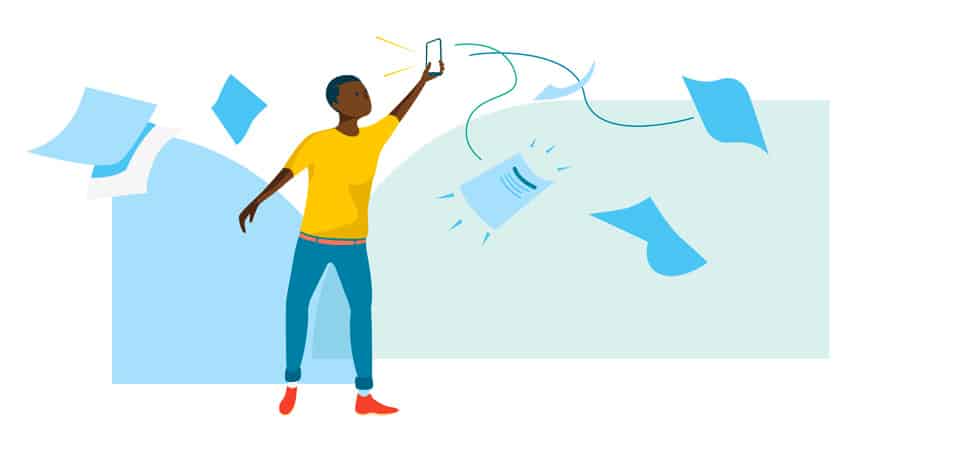 How does it relate to ITIL?
In the ITIL framework, Incident Management is part of the Service Operation lifecycle stages. This is one of the five lifecycle stages of the ITIL framework. The Service Operation framework focuses on using robust best practices that support responsive services. Want to learn more about the ITIL framework? Read the glossary page what is ITIL?
5 best practices for Incident Management
TOPdesk has a lot of experience with Incident Management. You could even say it's our core business. Over the years, we've come up with several best practices for managing incidents, which makes implementing this process easy. Here are the five most important best ones:
Log everything, smarter. No matter how urgent an incident is, or how important the caller, register every incident in one tool. This way, you can keep track of all your organization's incidents, speeding up the duration time. You can even work with standardized fields, and automated email updates to save more time.
Fill in everything. At least fill in every mandatory field. Especially encourage your agents to take this seriously. This best practice can be particularly useful when making reports, and when processing incidents as efficiently as possible.
Keep your categorizations tidy. Clear out categories and subcategories that are rarely used in your ITSM tool. Also use options like 'Other' as little as possible.
Maintain an up-to-speed team. Ensure all your service desk agents follow the same troubleshooting procedures right from the offset. This ensures the quality of your services are uniform.
Log and use standard solutions. Don't reinvent the wheel again and again. Log effective procedures for incidents keep on popping up. Want to take things even further? Take a look at the benefits of using Shift Left within your service organization.
Your guide to self-service
The secret to cutting costs and improving your efficiency? Choose self-service! With self-service you make your customer more self-reliant. And with a self-reliant customer, the service desk has more time to solve more difficult questions. A win-win situation.
Download the e-book