TOPdesk ITSM glossary
What is IT Asset Management?
IT Asset Management or ITAM is a set of business processes designed to manage the lifecycle and inventory of an organization's IT assets. What is an IT asset? This includes all elements of software and hardware that you generally find in a business environment. When properly used, an IT Service Management (ITSM) process helps organizations lower IT costs, reduce IT risk and improve their productivity.
Look at it this way: your organization most likely has an office with desks that are filled with desktops and laptops. And these IT assets are packed with all sorts of applications. These assets, hardware, software, and their licences need to be maintained, updated, repaired, and replaced continuously. Wouldn't it be a great help if you knew which IT assets your organization has? And had a process in place to keep this information accurate?
For instance, tracking all your laptops and their warranty information can help you with budgeting, planning for replacements and support. And putting all your software licences in a database lets you keep track of when your licences expire.
This, in a nutshell, is what IT Asset Management is about.
Download the e-book
What are the benefits of ITAM software?
There are four main benefits to having an IT Asset Management process in place: you avoid penalties, increase efficiency and reduce costs, improve security and improve the agility of your organization. Let's take a closer look at each benefit:
Avoid penalties. ITAM software helps you keep track of legal, contractual and regulatory obligations. This can especially come in handy if you face regular audits. For example, if you register all your software licences, you're not likely to overuse them. ITSM also makes your audits more cost-efficient. Say your company faces two audits a year. And it takes two employees about a month fulltime each to respond. You can be looking at staff costs of well over $ 8,000.00 alone – at an average salary of $50,000.00 per year. Having a mature ITAM process in place will save your employees time, and put a serious dent in your audit bill.
Increase efficiency and reduce costs. Do you know which hardware and software your employees use? Or more importantly: don't use? ITAM helps you understand how and where your software is being used. And which technology is not. Removing assets that you don't use and stockpiling surpluses prevents unnecessary purchases. This not only saves costs on maintenance, support and energy usage, but also reduces your carbon footprint.
Improve security. Do you know that your IT security team hardens, patches, monitors and audits each asset? Every redundant IT asset you can strike off your list is one less application to take care of, which increases your security. But the benefit is two-fold. Thanks to ITAM software, and understanding who uses what, you also get the knowledge of who has access to sensitive data. Moreover, you can more logically restrict user permission.
Improve agility. How do you make your IT purchases? On feel? Or more on knowledge? With ITAM, knowledge is power. You can track how your organization uses assets over time. This gives you the data to make decisions on operational need as well as strategic business sense.
Want to experience how Asset Management tools work in practice? Watch the video about asset management by TOPdesk.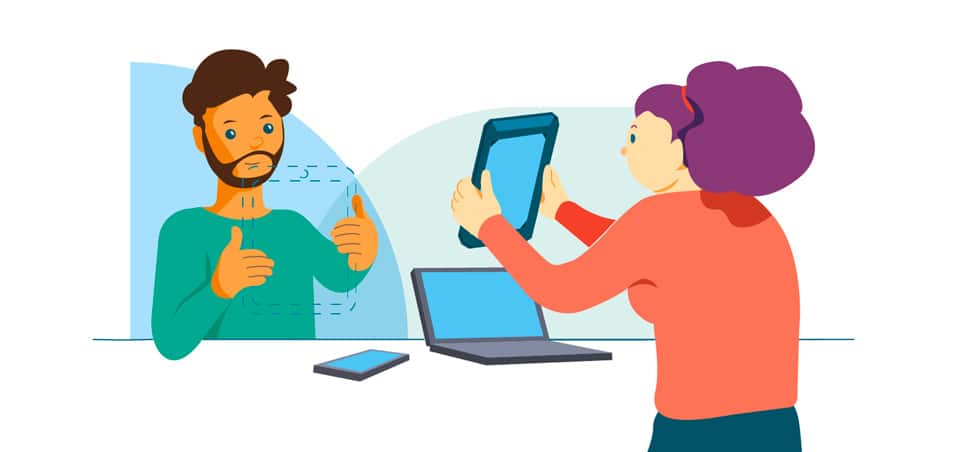 How does Asset Management relate to ITIL?
In the ITIL framework, Asset Management is part of the Service Transition lifecycle stage. This is one of the five lifecycle stages of the ITIL framework. Service Transitions help your organization plan and manage the change of state of a service in its lifecycle. Want to know more about the ITIL framework? Read more about the ins and outs of ITIL.
How does ITAM differ from SACM?
IT Asset Management focuses on every aspect of hardware, software and software licences. This includes managing software licenses, managing hardware and software life cycles, and saving money by standardizing your IT assets.
SACM, or Service Asset and Configuration Management, is broader and helps you properly control all service assets required to deliver services. What are service assets? Basically, every single aspect of a service is considered a service asset. So, this could be infrastructure, applications and data, but also people, organization and management.
In short, SACM does the same thing ITAM does. But for all service assets and not just hardware and software. For example, an ITAM database would tell you that you own a certain printer. SACM allows you to identify which people are connected to the printer.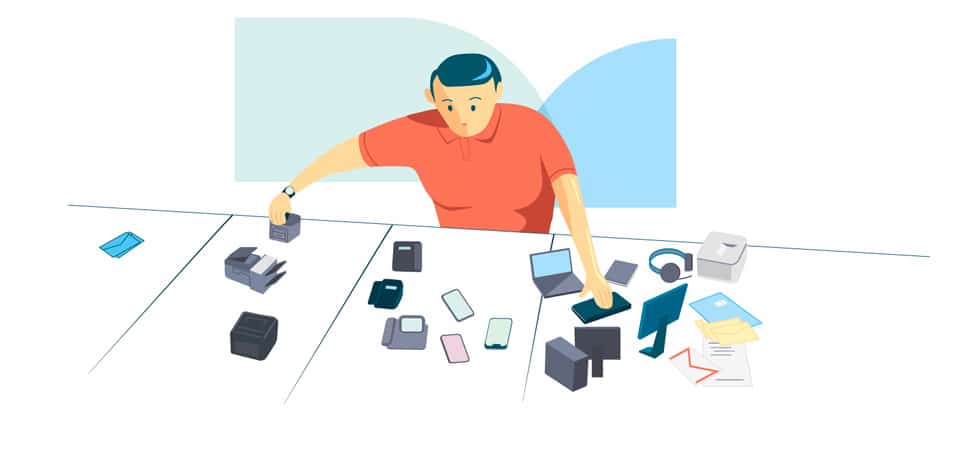 Where does the CMDB come in?
A CMDB or Configuration Management Database is part of both Configuration and IT Asset Management. It's basically the central place for managing all your Configuration Items as IT assets. Think of application servers, keyboards and printers.
The CMDB is where you record relevant information about these items such as type, make, owner, version, as well as their relationship and dependencies with other items. Basically, the CMDB is the hub where all your ITIL processes pull their information from, whether it's incident management, problem management, and of course asset management.
Keep track of your assets with ITAM software
Knowledge is power, but it's also the key to efficiency. TOPdesk's Asset Management and CMDB lets you register and keep track of all your assets in one overview. See which objects your organization has, who is using them, how they're related, and when they need replacing. Having one clear overview not only saves time – it also lets you quickly spot potential problems.
Read more about our ITAM software
CMDB and IT Asset Management; what's the difference?
The major difference, if you can even call it that, is that Asset Management is a broader concept than the CMDB. While the CMDB stores configuration records, Asset Management uses the CMDB to control assets: things that have financial value for an organization. It involves tracking information throughout the entire IT asset lifecycle, focusing on things like warranty, contracts, inventory and value.
5 best practices for ITAM
Asset Management has been an essential part of TOPdesk for decades. Based on our years of experience, we've come up with IT Asset Management best practices that make implementing ITAM a breeze. Here are five of the most important ones:
Don't log everything. Starting out with ITAM, you might want to register all your hardware and software in one go. Don't give in to this urge. Instead, ask yourself for each item why you should register it and whether it's important enough.
Register the right aspects. Want to register your printers or laptops? Decide for yourself what aspects you need to document for your processes. The rule of thumb? Stick to the minimum, and don't add extras you'll never use but have to update nonetheless.
Keep your assets up to date. Registering assets is only a small part of Asset Management. For every asset that you register, you need a process for making, changing and removing it. If you can't commit to this for a part of your ITAM, don't do it.
Don't forget rights and roles. There is more to maintaining a perfect database than your processes. Who has access to your assets? Can they make changes? Are these changes logged? Make sure you know so you don't run into any surprises.
Monitor everything you do. Did you agree to register a certain hardware or software? Make sure your process manager can prove to the process owner that it has indeed happened. Put the right KPIs and reports in place to back you up.
Best practices for your IT Service Management department
In today's service landscape, the success of your service delivery relies heavily on your customers' happiness. But how do you get satisfied customers, when most IT frameworks still focus on tools and processes? These best practices offer an answer.
Download the e-book