Surprise your customers with a special celebration
The dark Winter days are here and we couldn't wish for anything else, just to stay inside waiting for the celebrations to come! Our designers have created a decoration for you to get ready for the Holidays.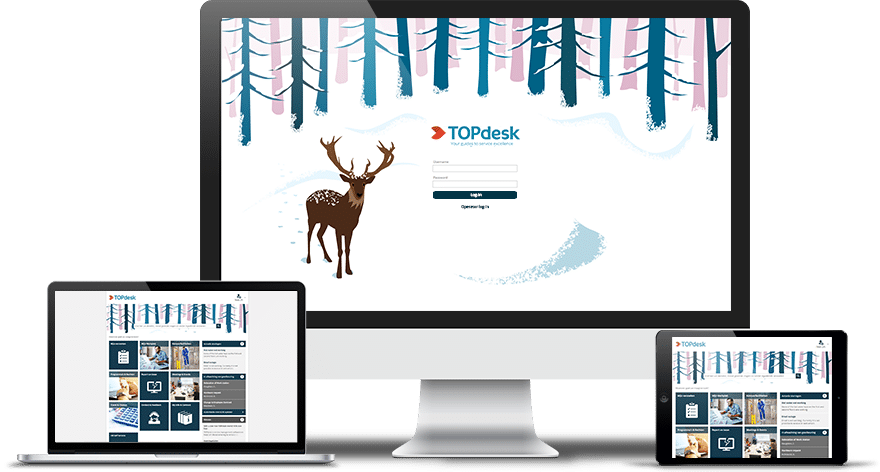 TOPdesk in style
The Holiday Style Kit includes a log-in screen and a SelfServicePortal banner. In the package you can find a colour guide and an example that helps you to set up your login page and the SelfServicePortal.
Interested?
Surprise your customers and employees with this package. Try the Holiday kit now!
Download for TOPdesk
FAQ
Is the Style Kit intended for SaaS or On Premises (OP)?
The Style Kit for TOPdesk 6 can be fully used by both SaaS and OP customers.
I noticed the TOPdesk Style Kit is only for the newest version of TOPdesk. Do you have anything for older versions?
No, we don't. Please contact your account manager to discuss the upgrade options.
Will the Style Kit interfere with my own Look & Feel styling?
It should cause no problems, but we do recommend testing it in a test environment first. If you are using your own icons, make sure you know where they are stored, for easy recovery after you remove the Style Kit.